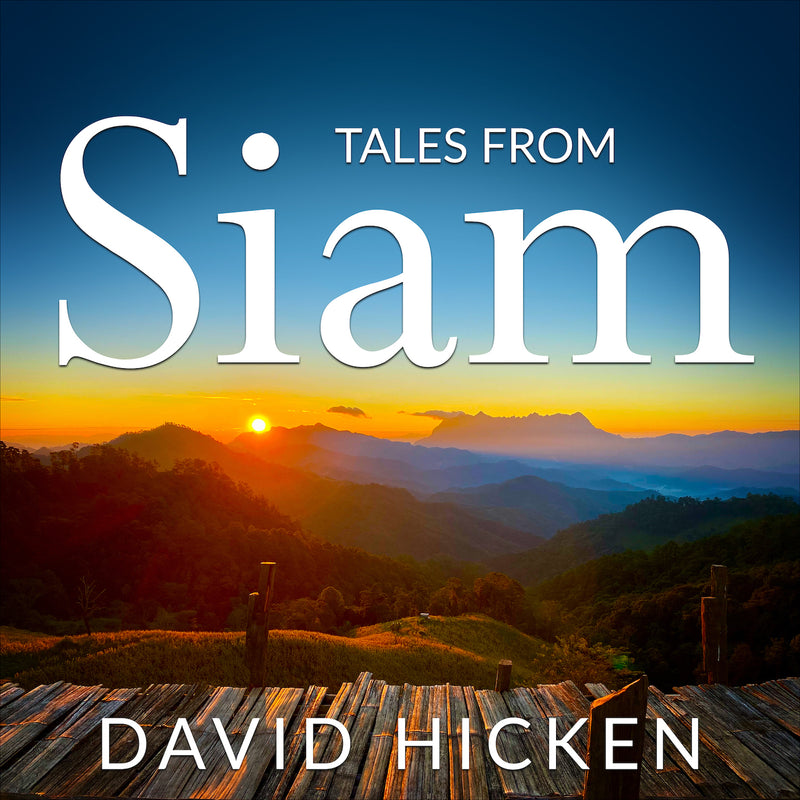 Tales From Siam MP3 Album
Regular Price

€9,95

Sale Price

€9,95

Regular Price

Unit Price

per
This downloadable MP3 album includes the
following twelve tracks:

(Click on a title to see each piece individually)
View the accompanying piano book here!

This product contains twelve MP3 files encoded at 320kbps.

 

If you would prefer WAV files,

 


please follow this link
You will receive a link to download your file upon completion of your purchase, as well as
 an email with a download link.  Make sure to check your junk/spam folder if you don't receive it.
Do

not

try to download to a tablet or phone - only a computer!
Should your link expire, send us an email and we will take care of it for you. You will always have access to your purchases in the future.  Just send us an email and we will forward you new links.

Great music!
Once again David knocks it out of the park with music that is slow and dreamy as well as pulse pounding. Love his music!
Contemplative and constructive
David has been a favorite "go to" composer for a few years . I look forward to the next edition of music wherever and whatever the theme maybe.
My rating of songs on that album
01 Return To Sender
☆☆☆☆☆☆
my favorite song of this album musics
The rhythmic, passionate and lyrical parts are well matched and addictive
02 Wishes
☆☆☆☆
slow and emotional, but with a great sense of rhythm
03 Breaking Protocol
☆☆☆☆
Passionate, rhythmic and uplifting
04 When First We Met
☆☆☆
This song makes me feel nostalgic
05 Incantation 4.0
☆☆☆☆
My first impression was restrained (because I would hear it predictably with a sense of incantation).
After listening to it every day, I'm starting to understand the directionality of this song and feel good about listening to it.
06 My Only Regret
☆☆
I get the impression it's like a classical piece.
07 Waltz For Kanchana
☆
maybe listen to before go to bed at night?
08 Arjuna's Dilemma
☆☆☆
Good rhythm, but not as good as your past songs.
09 Reminisce
☆☆
I think it's a well written song. But not impressive.
10 No Words
☆☆☆
I don't listen to it much now, but it has some good parts and is a distinctive song, so if I listened to it every day, I think I would like this song too.
11 Vigilance
☆☆☆☆☆
I think this song is also a good song with the same harmony of each element as 'Return To Sender'.
12 Elegy For Our Times
☆
It's not a song I like to listen to very often.