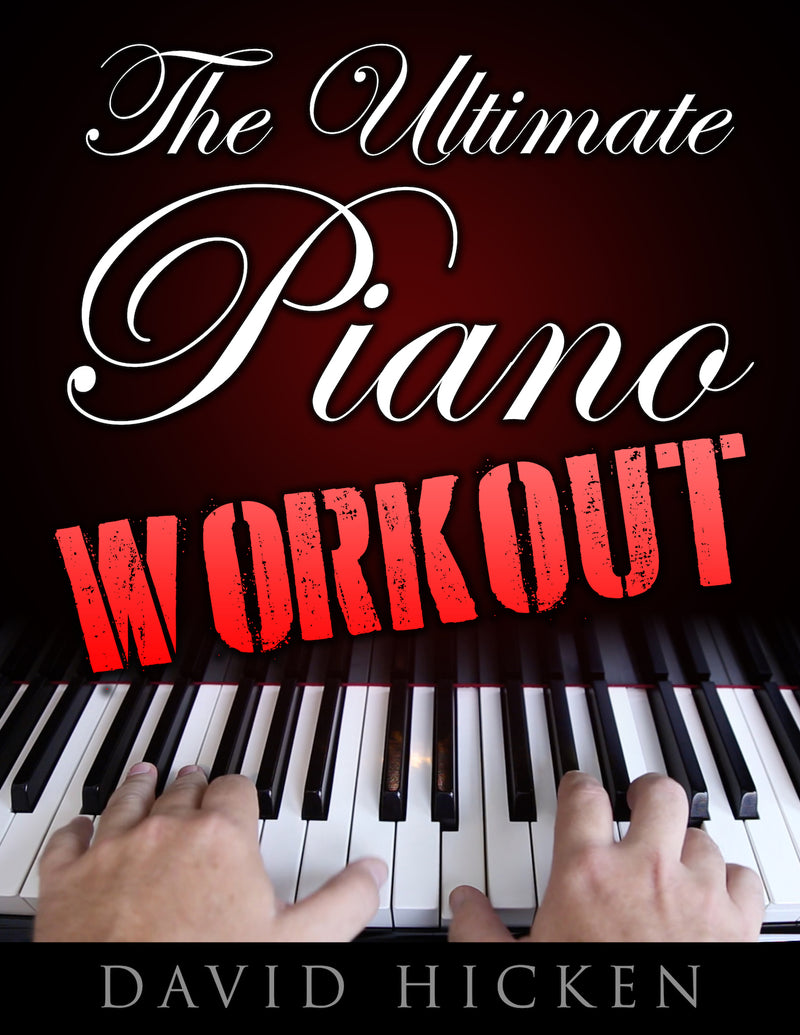 The Ultimate Piano Workout
Regular Price

€23,95

Sale Price

€23,95

Regular Price

Unit Price

per
Download a free sample here!
An all-inclusive manual containing every exercise that a pianist will ever need to develop a brilliant technique.
It details the exact routine that I have used for years, and to which I attribute all aspects of my technique. 
It contains clear, concise, detailed information about what the exercises are and why you need them, as well as specific instructions as to how to practice, what to practice, and for how long.
Fingering is included for every single note, and a unique system of notation allows you to see exactly which black notes are involved and which are not, which eliminates all guesswork.
Broken down into a three-day cycle which allows pianists to focus on specific elements each day while utilizing their time wisely.
This is the exact method that I myself use on a daily basis, the results of which can be seen in all of my videos. 
Note : This product is also available in French and German
You will receive a link to download your file upon completion of your purchase, as well as an email with a download link.  Make sure to check your junk/spam folder if you don't receive it.
Do not try to download to a tablet or phone - only a computer!
Should your link expire, send us an email and we will take care of it for you. You will always have access to your purchases in the future.  Just send us an email and we will forward you new links.
The Ultimate Piano Workout, an aid for discipline with technique
I am practicing the piano as a self-taught person (although I studied guitar at the Conservatory). I have great artistic admiration for David, also for his amazing technique. The book starts the activity from scratch, well planned and detailed. The advice is clear and relevant and David gets the best motivation: the desire to have discipline. I've only been working for a month, but I'm being rigorous, studying every day. I enjoy studying scales and other techniques. The Ultimate Piano Workout is a success, even for those of us who are 61 years old.
Focused, precise guide to get more life to playing on the piano
The book starts with great explanations, why these workarounds are the ones and important to get fluent over. There is great advice as well how to do so efficiently. Chords are nothing new, compare to the musical theory in general, yet this book is very well focused on bringing them to life. Allow to enjoy playing the plain the cords as much as it is possible to enjoy a musical piece. Even when starting the workarounds for a short time being, my fingers just find themself on and above the piano. There are harder to master workaround as well towards the end, just in case it gets too easy. This relationship with my fingers is a new feeling compare to earlier methods where I always looked where to strike next, even after I completely learned a piece. Therefore I have far more time, during I play. It feels like after the workouts, the musical pieces just fit easily into the place which the workout made familiar already. Finally I am able to focus on the expression part even more.
The Ultimate Piano Workout
This tutorial has the correct title. It is the Ultimate Piano Wortkout! You will benefit a lot from it!
It's a workout!
I never had formal scale training when I was learning piano and this book has them all. There is a recommend specific progression and I have no reason to doubt its effectiveness. It will take me years to make it all the way through it - but I can see/feel improvements since I've been at it for the past 6 months or so. I doubt I will ever be as fleet of the finger as Daivd, but even at 50+, I'm seeing improvements!
The Ultimate Piano Workout