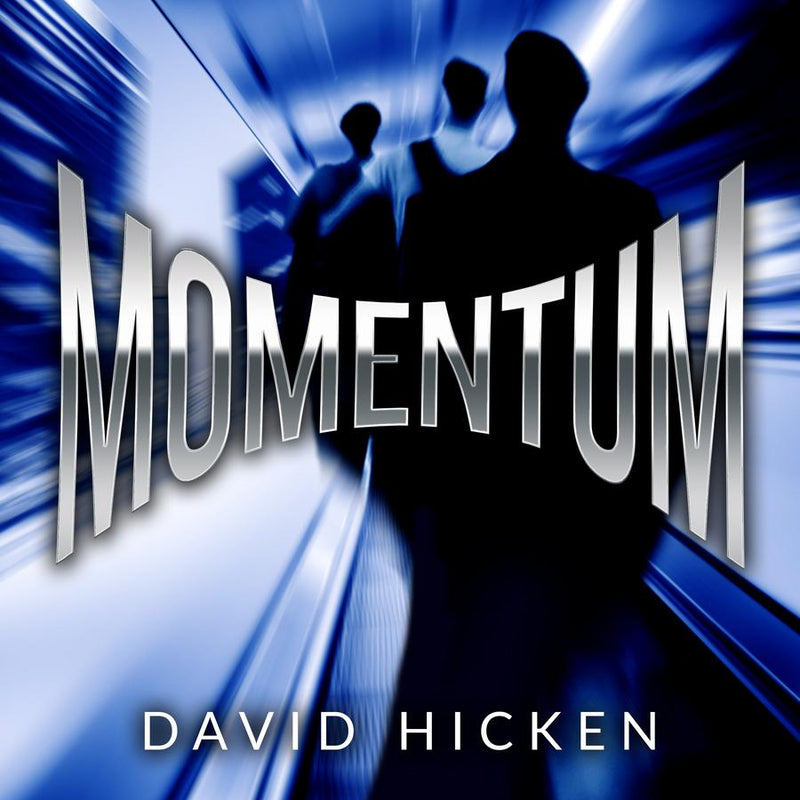 Momentum MP3 Album
Regular Price

€9,95

Sale Price

€9,95

Regular Price

Unit Price

per
This downloadable MP3 album includes the
following twelve tracks:

(Click on a title to see each piece individually)
View the accompanying piano book here!

This product contains twelve MP3 files encoded at 320kbps.

 

If you would prefer WAV files,

 


please follow this link
You will receive a link to download your file upon completion of your purchase, as well as
 an email with a download link.  Make sure to check your junk/spam folder if you don't receive it.
Do

not

try to download to a tablet or phone - only a computer!
Should your link expire, send us an email and we will take care of it for you. You will always have access to your purchases in the future.  Just send us an email and we will forward you new links.
Radiating with deep love.
MOMENTUM:
Any Piano Solo album (I purchased 6) of David Hicken will be a delight to listen to. There will be a boundary of unifying style safely smaller than most classical, rock, of even folk albums. Of course with no lyrics or multi-instrumental-pallet, there will automatically be a unified timber. But within that circumference, one will find a wider variety than one would find with a Yanni, Jim Brickman, or any Hearts of Space meditational soundtrack.
David's compositional voice has New Age as it starting point, but it is so much more. One can hear the cinematography sounds of Hans Zimmer, the Brilliance of Bachs counterpoint, the Building-power of Beethoven, and the heart break of Chopin's lyricism.
One can not hear David's music and stay focused on it. Unlike listening to Bach, or Beethoven, whose music keeps you interested in the musical content, Hicken's music sweeps you away on an emotional journey immediately. The first bar is actually a door opening to a magic caravan ride.
Climb in with me into David's Caravan, as we take the Momentum Tour. The sites you see may differ, but I'll be your guide from what I see out my window.
01. Tempus Fugit
Dazzling start with syncopation. Arpeggios. Then a Jim Brickman like melody. An odd chord-change, as the carriage hard banks into counterpoint sequences. Back to the surface with the syncopated theme. More counterpart, this time underscoring with a walking Baroque bass. Key change to the syncopated theme for the third time. One feels tossed about with the hints of glory and love, but nothing like what will follow.
02. Alicen's Nocturne
With a beginning reminiscent of Hans Zimmer's "Now we are Free" the tone is set. Then a gorgeous melody enters and we remember being in love. As with many, many of David's themes, they dance between two poles: Love (or wanting to be in love) and Glory. The second time around the Glory is full, with first inversions (a Beethoven favorite) and suspensions. Key change, and we are climbing, then falling. There is a hill in the distance, we circle it on our flying carpet, then softly land.
04. Excelsis
A Christmas-like sparkle, of a piece; one may hear Handel's "He shall feed his flock like a shepherd" Some back door progressions. Then some notes are outside the chord, but mostly there are chords outside the key. Get ready for a Schubert-Like series of key-changes for the sake of the ride itself.
05. Sanctuary Of Truth
Now we go down, we face the losses we have had, the mistakes we have made. A passage in Lydian mode offers hope to overcome our scars, be we still have to face them. This is the saddest piece. But we hand to go there.
06. Silhouettes
Like a Chopin Etude, the right hand flutters. I think of Silhouettes as a variation, or sequel to Sanctuary of Truth. On stage is a younger sister in a tutu, practicing her recital. We are in the back row, we try to focus on her, but our own loss keeps intruding on our thoughts.
07. Incantation 2.0
Drive. Determination. Fight. Passion. Push to the finish. With Incantation 2.0 we hear David wrestling with trying to one-up his original, signature, Piano-Toccata masterpiece. He doesn't One-up. He One-Differents. My favorite Incantation incarnation is the first. Perhaps because I got deeply hooked and stuck on the original, as my post-nap piece to get me ready for work, for about 6 months.
08. Lacrimosa
The shadow of Chopin floats in the open window on a cool breezy night. Consistent hand separation and hand role-playing give this piece a clarity of a Nocturne, complete with grupettos, and right hand sixths. David far surpasses Richard Clayderman's compositions, in the new-Nocturne quest.
09. Vanquishedt
One can hear Chopin's Revolutionary Etude in both the beginning bars and later in the statement of the melody. Pedal tones abound. As with many, many of David's themes, they dance between two other poles: Chopin and Bach. This one does so with seamless baton passes from passion to counter-point and back.
10. Mon Coeur
More similar to Angles, Fairies, or Goddesses material, Mon Cour is a sad look in the mirror at an aging man, wondering what legacy will be left behind.
11. Gemini
A Bartok like left hand underscores a curio of a melody. Imitative counterpoint follows. A pedal tone drenched bridge brings striking suspense. The righthand is then tasked with sparkling arpeggios that may place this piece as the most difficult to perform on the album.
12. The Valiant
Glory. The same glory one would get form John Williams, "may the force be with you". A Night on on Bald Mountain left hand theme in octaves darkens. Then we have, the Sugar-plum fairies in the right hand. A breakdown.. into the simplest left hand; repeated eighth notes. Duplets step in to step up. This piece has more themes than any other, but the journey is worth it. Key change into triplets. Pedals tones. Like an Overture in reverse, this curtain call, reiterates many...
Indeed another beautiful album
Have been gradually buying David Hicken's albums. They are all great and this is no exception.
Another beautiful album.
All my reviews are full of personal feelings, and that's because I love David Hicken's music and like to transmit that, and this album won't be an exception as I liked it really very much.
My favourite song is "My Sojourn", and it's a pitty David hasn't included the same version with arrengments (soft percussion) like the one in Youtube in this album and, you will listen to the "piano solo" version here, but love it anyway, as I love the rest of the songs. "Tempus Fugit", for example, is another song I like really very much, so, in my opinion, this is another album you shouldn't miss if you like David Hicken's music.
Lastly I would like to say it's a pitty David decid to stop selling his music in physical CD format, I love to have CDs with their cover and so, but not so much to do with that...
Happy piano to all!